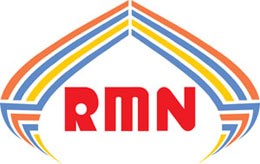 Raman Media Network (RMN) Company is a leading integrated technology media company specializing in emerging technologies and new-media platforms.
It is working in diversified content creation, management, and distribution businesses on a global scale.
While content for the mass markets is the backbone of its operations, it is building allied businesses around multiple content streams.
The company's business activities cover three essential components: Content, Communications, and Commerce.
The content created by the company is being made available through multiple distribution channels prevailing in the emerging digital convergence marketplace.
Among our content activities, we are running a comprehensive global online news service, Raman Media Network.
This site covers diverse segments of activity and it discusses the burning issues that have immediate impact on various governments, businesses, and the lives of commoners.
In January 2012, we launched our technology business site – RMN Digital. This is a global digital destination covering news, views, and trends in the personal, enterprise, and social technology markets.
Our current focus is on diverse content areas targeting different groups of consumers all across the world. However, our main business interest is to offer content to children and young adults living in different cultural environments.
In this direction, we have launched RMN Kids edutainment site for children as well as their parents and teachers all across the world. The site was launched in May 2011.
In February 2014, we launched RMN Stars to cover the global entertainment markets.
Moreover, we are in the process of developing Robojit and the Sand Planet site for children and young adults. The site is the beginning of an integrated entertainment project including a Hollywood movie, a big-budget digital video game, animation film, TV series, and a comic book.
Similarly, we have launched our Rattrap and the Jinni: Mysteries of the Future World project for the entertainment consumers in the global markets.
[ Click here to see all our book titles ]
Future Focus
Among other business areas, our services will also focus on:
Brand communications strategy design for the upcoming online virtual worlds
Content development and management for the future Semantic Web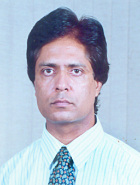 The business is being spearheaded by Rakesh Raman as the Chief Dreamer of the company.
He has more than 20 years of experience in the technology and media markets as a technologist, senior tech journalist, analyst, and columnist.
These days, he is specializing in Digital / New Media content and communications.
At present, Rakesh is also working as the Managing Editor of the company's global content sites, including RMN News Service, RMN Digital, and RMN Kids.
Rakesh's Facebook link: http://www.facebook.com/rakesh.raman
Rakesh is  on LinkedIn, at: http://in.linkedin.com/in/rakeshraman
Rakesh is on Twitter, at: http://twitter.com/rrthakur
You may please contact him using his official e-mail or personal e-mail.