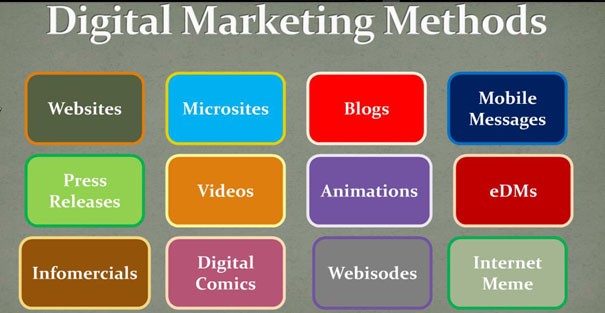 Business is Marketing…Marketing is Content. In today's information-driven world, it's not possible to manage any business without the right content, delivered to the right people, at the right time, using the right communication channels.

With this belief, Raman Media Network (RMN) Company offers to provide its Digital Marketing Services to your esteemed company.
These services are packaged under our iManager brand, which is a combination of content creation and communications using digital media channels.
You would agree that the need for digital marketing is more pronounced today because traditional marketing means like TV, newspapers and events have limited reach. These traditional methods of product promotions are not suitable for the modern business world that is increasingly getting globalized.
On the other hand, digital marketing is pervasive and cost-effective. In the ongoing digital revolution, today there are nearly 2.2 billion global Internet users, more than 4 billion mobile users, over 1.5 billion social media users, and the number of websites and blogs is nearly 1 billion.
You cannot afford to ignore these billions of users who can be your potential buyers, suppliers, or other business partners. So, you need to adopt digital marketing as an exclusive business process to expand your business across the globe.
That's where we can join hands with you to promote your brand and business in the local as well as export markets. Our services will include:
Your current website analysis and revamp
Regular content updation on your website
Brand positioning and management in the digital universe
Digital marketing communications and Digital PR
Advanced content-based Search Engine Optimization (SEO) for your brand communications
Social media management for your brand promotion
Web traffic analysis and management
For more information, you may please contact us.