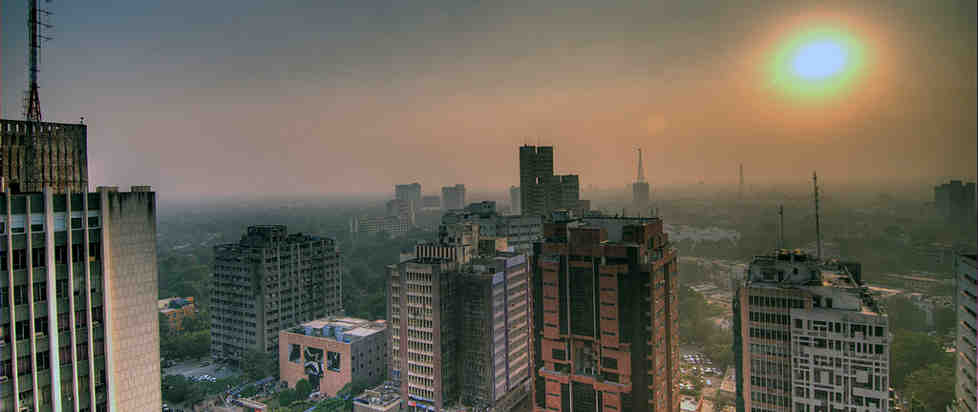 To
The Prime Minister of India
152, South Block, Raisina Hill
New Delhi – 110 011
April 15, 2015
Subject: Representation to stop construction in existing group housing societies of Dwarka
Dear Prime Minister,
We, the residents of Dwarka in New Delhi, request for your attention and support to ensure a pollution-free living for all of us.
As we know environmental pollution has already become the world's most formidable killer of humankind with over 7 million premature deaths happening annually because of pollution. And unfortunately New Delhi is said to be the most polluted city in the world.
Although all forms of pollution such as air pollution, dust pollution, noise pollution, water pollution, littering, and thermal pollution are hazardous for humans, we are facing an immediate threat from dust pollution in Dwarka.
And now to further exacerbate the already alarming situation in Delhi and particularly in Dwarka, group housing societies are carrying out unchecked construction activity to extend their existing buildings while people are still living in those buildings. The additional dust pollution in the inhabited housing complexes is like adding fuel to the fire, as people are already experiencing enormous health risks because of environmental pollution.
Moreover, the additional construction activity will weaken the existing building structures which may cause accidents because of the massive construction activity in the same building where people are living. It will obviously put residents' lives at risk because of the construction that will run for years.
The additional construction will also disturb sick and elderly residents as well as students who will have to bear noise pollution because of the constant construction hammering. It will also disturb children as they will not be able to play in the internal parks because of the construction material and risky equipment in the building.
While most managing committees of housing societies are playing hand in glove with private builders, they are imposing their decisions on residents who are opposed to construction, forcing them to even sign "No Objection Certificates" to accept construction. It not only amounts to highhandedness by the managing committees, but it will also have cost implications on people including retired and senior citizens who cannot afford such building extensions.
So, any attempt by the government to allow construction in the existing housing complexes will tend to violate basic human rights of people who want to live in a clean and peaceful environment. It will also increase the chances of corruption at the government as well as housing society levels, as these will be high-value construction projects planned in connivance with private builders. Many residents are supporting constructions with profit motives, as they are expecting the prices of their flats to escalate after extended construction. The hazardous effects of construction-related pollution will not only be on the residents of affected societies, but it will also harm the entire population of Dwarka.
Therefore, government should not pursue and allow any such building extension projects as they are going to be hazardous to human health and lives.
In this regard, we want to draw your attention towards a government notification No. 14(1)/RN/2012/142/3089 dated 28.2.2012 from the office of Lt. Governor about the "Effects of Increase in FAR in existing CGHS." Among other points suggesting not to carry out construction in the existing group housing complexes, it clearly states, "It has been decided in public interest that increased FAR should not be permitted in respect of already constructed and occupied CGHS…"
Consequently, it is learnt that because of this notification, DDA is not accepting any building extension proposal from housing societies as on date.
We want a status quo of the above-stated notification from the office of Lt. Governor. Thus, the Ministry of Urban Development and the other government departments should not clear any proposal from DDA, etc. which would allow construction in the already constructed and inhabited housing societies.
We would be grateful if you please issue necessary directives to the Ministry of Urban Development, DDA and other concerned government departments that they should consider our request favorably so that additional construction in the existing housing societies should not take place.
Thanking you
Copy to:
1. Minister of Urban Development, Govt. of India, Nirman Bhawan, C – Wing, Dr. Maulana Azad Road, New Delhi – 110 011
2. Lt. Governor of Delhi, Block 6, Raj Niwas Marg, Civil Lines, New Delhi -110 054
3. Vice Chairman, Delhi Development Authority (DDA), Vikas Sadan, Near INA Market, New Delhi – 110 016
4. Chairman, Delhi Urban Art Commission, Core-6A, UG & First Floor, India Habitat Centre, Lodhi Road New Delhi – 110 003.
5. Chairman, National Green Tribunal, Faridkot House, Copernicus Marg, New Delhi – 110 001
 Photo courtesy: Wikimedia Commons
Latest Updates
The government has taken a note of the residents' representation to stop construction in the existing group housing societies of Dwarka. In a letter dated July 8, 2015, Dy. Director (Group Housing) of DDA has written to the Commissioner (Planning) and Director (Building) to take necessary action in this case. Click here to read the DDA letter.
For more information about this campaign toward pollution-free Dwarka, you may please contact:

[ Also Read: Construction Causing Deadly Pollution in Delhi: NGT ]
[ Also Read: How to Protect Your Child from Poisonous Pollution ]
Signatures of Dwarka Residents (Please provide your details in the form given below.)