Pathway
Technology and Marketing Platform for Small Businesses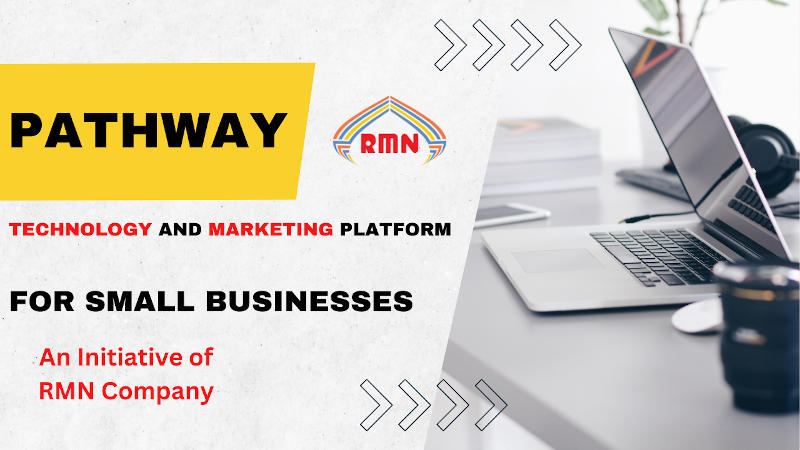 The Pathway platform is a growth-centric technology program that intends to help emerging businesses leapfrog in the increasingly competitive global marketplace. These businesses, usually referred to as small- to medium-sized businesses (SMBs) or small- to medium-sized enterprises (SMEs), employ the real change agents that can empower a country to achieve economic development.
However, their potential is not being fully leveraged. Most governments in the world realize that small businesses form the backbone of their economic systems, as these smaller companies hold the potential to create nationwide uniform business ecosystems and provide employment to local people.
That is why the governments roll out numerous incentives-based schemes to promote SMBs and help them grow. However, most such initiatives fail to deliver meaningful results because they are based on traditional, archaic methods of business management.
In today's modern and always-on business environment, the use of technology is inevitable for the growth of any business. But most government and political leaders have little knowledge of technology implementation processes. Governments, therefore, have only set up huge, monolithic organizations to help small businesses, but they fail to meet their objectives as they lack understanding of tech trends.
Technology vendors, on the other hand, just want to make a fast buck by selling their usual stuff under the garb of SMB offerings. They also lack resources to reach out to small user companies in smaller cities and towns. But at the same time, tech vendors want to gain business volumes by hook or by crook.
So, most vendors use clever sales tricks to sell their products to gullible business buyers, and disappear after selling their systems. While these smaller business units need constant support to implement the tech systems and realize good return on their investment, the support is missing.
Consequently, most small or emerging businesses are not willing to spend their time and money on technology, though they know that it is technology only that can help them progress in the globalized business world.
Similarly, small businesses have limited marketing skills to operate successfully in the domestic and global markets. So, they need systematic and continuous tech education and marketing support.
Keeping all these factors in view, the global technology news site RMN Digital has launched the Pathway platform which will work as a technology and marketing partner with smaller businesses in India and other parts of the world. It will help businesses expand their operations and increase their sales.
It will also help those startups which are planning to raise venture capital from the market.