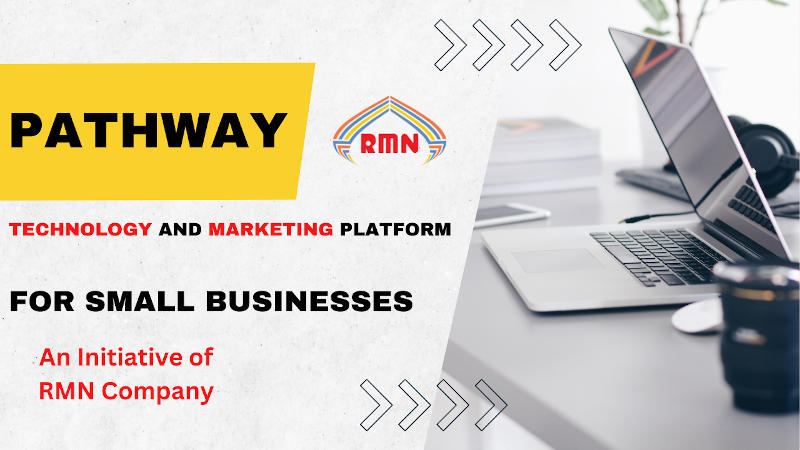 Join the Pathway Network
Small- to medium-sized businesses (SMBs), small- to medium-sized enterprises (SMEs), startups, and anyone else around them can join the Pathway network as members.
As members, you will get featured on the Pathway platform under the Network section where the name of your company, your CEO's name, major products and services that you offer, and your website link will be displayed in the following format.
Pathway Members

Company

Name of CEO

Products / Services

Website Link
Advantages of Pathway Membership
The Pathway membership will help you promote your products and services in your domestic market as well as export markets. The backlink on Pathway for your company website will ensure better performance for you on search engines. It will help attract more Internet traffic to your website making your company more popular among your target customers and partners.
As a member, you will also receive a fortnightly Pathway newsletter that will inform you about the latest tech trends and marketing strategies that you can follow to develop your business.
Annual Membership Fee
Rs. 4,000 [ for Indian members ]
USD $ 50 [ for members in other countries ]
Payment Options
Indian businesses can click here to pay membership fees online and businesses from abroad can click here to pay membership fees with PayPal. 
After making the payment through any of the above-stated options, you can send us your details [ Company Name, Name of CEO, Products / Services, Website Link, etc. ] through an online form. You may please click here to fill in the online Pathway membership form.
Contact
Rakesh Raman
463, DPS Apts., Plot No. 16, Sector 4, Dwarka, Phase I, New Delhi 110 078, INDIA
Email: contact @ rmncompany . com
WhatsApp: 9810319059
Thank You
Pathway Team